On-site Corporate Yoga Classes in London
The Office Yoga Company is a leading provider of on-site corporate yoga classes in London. As well as offering virtual wellbeing classes and events, we can also bring chair- or mat-based yoga to your workplace. Over the past several years, we have worked with dozens of elite multinational firms based in London and have built up a reputation as a market leader in our field.
Study after study shows that the benefits of providing wellbeing classes in the workplace more than offset their cost. For instance, Anglian Water claim that for every £1 they have invested in workplace wellbeing, they got £8 back. In a recent report on mental health, Deloitte calculated a 5-fold ROI. Offering yoga classes as part of a wider effort to engage your staff is undoubtedly an effective way to lower staff turnover, improve productivity, and reduce the number of days lost to stress-related illness. They're also excellent for getting people from different departments to socialise, as well as team building in general.
Whether it's a one-off event to tie in with a national awareness day, a treat for your team for a job well done, or a regularly scheduled class at the same time each week, you're in safe hands. We can even provide the yoga mats – all you need is space to practise in.
Send Us an Enquiry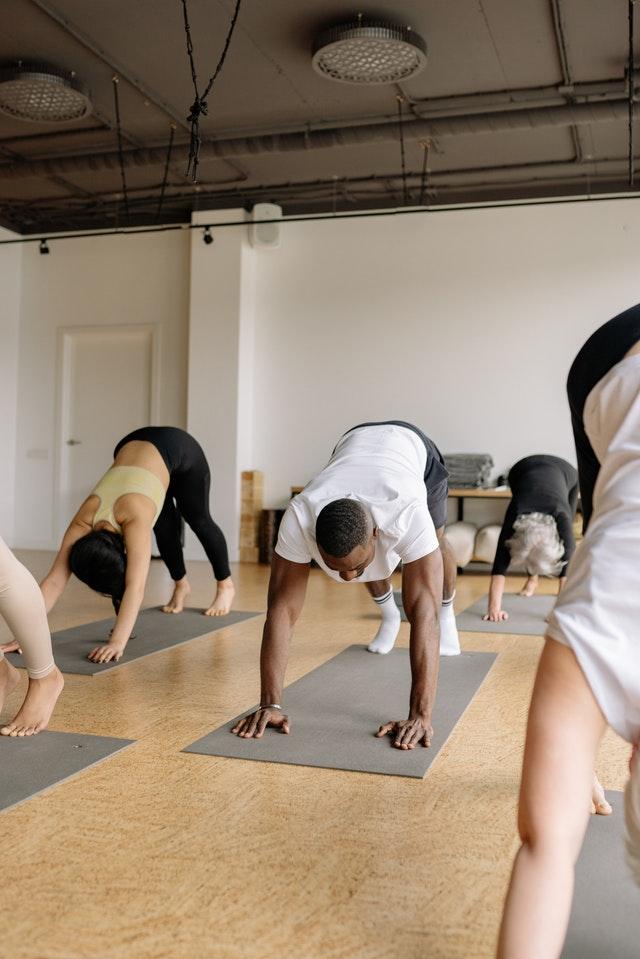 What Do You Get?
30 / 45 / 60 / 90 min sessions; one-off or regularly scheduled

An experienced, fully accredited and insured teacher

Mats included for 1-hr classes booked weekly

We travel to you anywhere in London Zones 1-4
What Do We Offer?

What Do Our Clients Say?
We booked The Office Yoga Company for three Desk Pilates classes for our employees that are based all around the world. We absolutely loved the sessions and instructor. We've received so much positive feedback and definitely want to book them again for a future class. It was a delight to work with them!
Anouska was brilliant for our desk-yoga session at our offices in Shoreditch! Everything was so easy to organise from the start and Anouska was great at walking the line between being incredibly professional and knowledgable but also able to have a giggle when a stretch is a bit hard to reach! A mixture of yoga newbies and veterans, everyone finished the session feeling relaxed and calmer after a stressful week! I would definitely recommend!
We have been taking regular classes with The Office Yoga Company for over a year now, and have nothing but good things to say. All the instructors (Anouska & Stephanie in particular) are great, they are always on time and ready to start the class. Would definitely recommend, especially if you are trying to improve your health and wellness program.
"This was an awesome event for my international team to have a 20 minute desktop yoga break. The session was very focused, very professional and really good tips for a group of folks that work from their homes. Enjoy!"
"Love the remote classes and especially the way Anouska teaches. She had a lovely calm approach to the sessions. Classes are varied week to week and even as a beginner have found them easy to follow as different poses are explained very well so encouraging for beginners like me as well as experienced yogis. Would highly recommend."
"Anouska and her team offer an amazing relaxing and flexible experience. Helping to settle my thoughts and work on my mobility and flexibility, a lifesaver especially during lockdown and while working at home. Anouska approaches each class with great positivity and a really calming voice. Classes are perfect for all levels, letting you work on your own ability without being pushed too hard. I thoroughly enjoy classes and highly recommend The Office Yoga Company."
"The class was brilliant, I felt so relaxed afterwards, thank you! Looking forward to next Friday already (without wishing the weekend away!)."
"Anouska was absolutely brilliant. She understood the brief of our meeting really well and the team loved her. They will now be incorporating some of the desk yoga into their daily work routines! Thanks Anouska :)"
"We had three fantastic sessions with The Office Yoga Company and Anouska. Each one was informative and well presented. Anouska was also readily available for any questions we may have. For the outstanding quality of sessions we got, I would 1000% go with The Office Yoga Company again."
"Anouska's lunchtime classes are the right balance of challenging and relaxing – leaving you feeling energised and ready to take on the rest of the day!"
"Anouska's energy and attitude are completely infectious. She's smiley and happy and down-to-earth, and is equally able to motivate those who do yoga often and those who practise less regularly. She always makes you feel like you've achieved something and seems to love every minute when she's teaching. She's visited our workplace for private tuition on a number of occasions and her sessions are increasingly well-attended as word spreads. I'd recommend her to anyone, she's a fantastic teacher."
"Anouska's yoga sessions are a highlight of my week. My strength and flexibility have improved massively since starting which is very rewarding. Anouska is great at explaining everything we do and at pushing me personally to go beyond my goals which I love, she is patient and helpful when we don't understand certain positions, and just a lovely person to be around. Couldn't recommend highly enough!"
"Anouska is such a lovely teacher with a happy and gentle manner, and guides you through all the moves really well. As a newcomer I was apprehensive, but she really put me at my ease."
"Anouska is a lovely yoga teacher. Feel completely comfortable in her classes, and come out feeling very chilled. Love them!"
"Absolutely adore classes with Anouska, I have had a knee recon and she always provides options and variations."
"I love going to Anouska's classes – It's a good stress reducer mid-day and brings a sense of calm for the rest of it. It's the perfect pace, so it's still a relaxing break. It's a great perk to have access to every week at work."
"I didn't come often but really valued you as a teacher when I did. You have the perfect style, calm, knowledge and commitment; I can't think of a better teacher."
"Great sessions, and a good way to relax during the week whilst also working out."
"Anouska is fantastic – I've been training with her guidance for 2+ years and she has made a massive difference in how I feel. Highly recommend."
"Anouska is by far the best yoga teacher I've had the pleasure of learning from. Each week she takes us through different movements; each lesson is slightly different from the last, with appreciation for learners at different levels and easy-to-follow instructions on variations and improvements to posture. The best you could have, especially if you work in an office all day!!"
"Anouska and her team are really great at bringing something special to the office environment an improving the health and wellbeing of teams. The Office Yoga Company come highly recommended by all of us at Elumni!"
"Wonderful classes, lots of variety and takes on feedback for future classes regularly!"
"Enjoyed the session, nice way to take a break from your desk and reduce stress levels."
"Really enjoyed my first session – I did not realise how tight my body was I loved it!"
"Really enjoyed the class, I am a complete beginner but found it easy to follow and relaxing. Will sign up for more classes."
"I really enjoyed the class, 30 minutes during the work day is just the right amount of time to take a day and practise. I just wish I did this on a regular basis!"
"During lockdown we were offered online classes via Ogilvy UK with Anouska. I thoroughly enjoy her classes. They were shorter than I'm used to but no less impactful, I always came away feeling stretched and re-energised. I would heartily recommend to beginners or people with experience."
"I just want to say that I love the class and always look forward to it!"
"I really enjoyed it, I feel so relaxed after such a short amount of time."
"I tend to not take any breaks in the day, so I felt this was really good for my body to stretch (especially my neck and arms)."
"Great session. A good moment to pause in a busy day and felt more balanced afterwards."
"I really enjoyed the session. Good mixture of easy and challenging poses. Great way to relax! Thank you Anouska."
"The session was great and really enjoyable! Thanks so much!"
"Very relaxing and easy to follow."
"Would love to have a class once a week!"
"Great thing for us to be doing."
"These sessions are great to relax in the middle of a busy week."
"Anouska makes each session different and interesting. I always leave feeling lighter and like my muscles have all had a good stretch."
"I attended a lunchtime session after a stressful morning at work, it was so beneficial to have the session and went into the afternoon calm and collected. Will definitely be partaking in more sessions."
"Instructor was excellent, very calm and relaxing approach."
"Thanks for a fab class! So much packed into one half hour slot. Lots of useful stretches to do throughout the day and none of it was complicated."
"This was the first yoga class I actually enjoyed. I really appreciate I was able to ask for some specific excercises to relieve some pains due to bad posture during work I felt very relaxed after the session and can't wait for the next class."
"I really enjoyed the session and it seemed just right for countering the challenges of spending a day in front of the laptop in a home office situation. Thank you!"
"Clear instructions, great voice and pace, calming effect whilst we're still doing the work. Thank you!"
"Thoroughly enjoyed the sessions and think these offer a great break from working at a desk all day."
"Anouska is an excellent instructor and the upper body posture work has helped and it is good to have some exercises to free up my back and shoulders which are suffering working the way we are at the moment. I enjoyed the floor work today and mindfulness and will use these exercises myself."
"I thought the session was excellent! I'd love to do it weekly. Just refreshing to take a break, have a stretch and relax for 30 minutes."
"I really enjoyed the course and look forward to future sessions, hopefully!"
"These sessions are brilliant. I hope we will be able to have more of them. I can feel the difference they make."
"Anouska was an excellent teacher who was encouraging and explained the moves very clearly."
"Overall this session is so relaxing. Each part of my body is relaxed. And that too coupled with a smiling face :)"
"It was my first yoga session – ever! Loved it. Pace and intensity were perfect. Relaxing yet energising at the same time. Looking forward to the next session."
"Thought it was great! Really enjoyed it and was refocused as I went back to work."
"I greatly benefited from this session. It gave me a focussed space and time to focus on de-stressing and also alleviating aches and pains associated with long-term sitting at my desk. I would love to see these sessions run more frequently."
"Such a good class, pace and progressions are perfect."
"A really good and enjoyable session. My body felt so much less stressed and energised afterwards, thank you!"
"I really enjoy these sessions run by Anouska and I look forward to them every week. I enjoy how we develop and improve on movements and postures as the weeks go on. These are really well run classes."
"Really appreciate the classes!"
"Brilliant sessions provided for our organisation. Thank you!"
"Great session, I feel like there was a release in my body, especially my back."
"Loved it! Thought it was really calm and fulfilling."
"Inspired to do more. 30 mins was magic."
"It was a great class and I felt so relaxed and stretched afterwards. Just what I needed. Thank you so much Anouska for your time."
"I think this is such a fantastic class. The length is perfect and I think the level is right. I always come away feeling stretched, energised and just generally much better."
"Another really good session, re-energised and body much less tight now!"
"Really enjoyed this and I hope they will continue!"
"I really enjoyed it. A lot of simple exercises which I can do myself whilst at home to unwind/relax. Thanks so much!"
A relaxing Zoom yoga session with The Office Yoga Company was the perfect way to end another dynamic week. Through a series of gentle movements Anouska helped me and my team to unwind, strengthen and stretch our sore muscles. We also got plenty of helpful self-care tips to use after the session. I would absolutely recommend booking – your team will thank you!
"I loved the class. Anouska was lovely, personable and clear with her teaching."
"Anouska and her team couldn't be anymore helpful and professional! The communication was great whilst booking in the classes and overall the sessions were fantastic! There are many different types of classes to chose from as well. I would definitely use them again."
"Anouska recently ran 3 virtual desk yoga sessions for our employees around the world. Right from her prompt response to my initial enquiry to the calming and informative sessions themselves Anouska was prompt, professional and made the whole experience effortless. I couldn't fault it!"
"The session was really enjoyable and just what I needed in the middle of a busy workday. Taking a little bit of time out to stretch and connect body and mind helped me return to work refreshed and relaxed. The whole group thought the session was great!"
"These [Monday Desk Yoga] classes, along with the [WFH Self-Care] ones on Tuesday, are wonderful and have really helped me to stretch and relax. Anouska is a fantastic teacher; probably the best yoga teacher I have experienced."
FAQs
Can You Offer Recordings?
Yes! Classes at your office can be live-streamed and recorded by the instructor, to benefit those working from home or other offices. Please get in touch to find out more.
How Much Space Do We Need?
For our mat-based classes, you will ideally need about 1.5m x 2.2m of space per person.
If you are limited on space, we recommend our desk-based classes, which involve a combination of seated and standing poses, and can be easily practised at one's desk or a conference room table.
We can also host private group sessions at an indoor or outdoor venue near your office, for the full 'studio' experience. To find out more, please get in touch.
Are These Sessions Beginner-Friendly?
Yes! All of our classes and workshops are accessible for every level of practitioner and assume no prior knowledge. Our teachers will offer options for each of the exercises and poses so that everyone feels included. We always encourage participants to listen to their bodies and make an adjustment or take a rest as feels good to them.
We regret that our fitness classes are not suitable for pregnant women.
What Are the Advantages of Offering Wellbeing Classes?
Numerous studies have shown that the benefits of providing wellbeing programmes in the workplace more than offset their cost by lowering staff turnover, improving productivity, attracting the best talent, and reducing the number of days lost to stress-related illness.
They're also excellent for getting people moving while working remotely to help manage and prevent aches and pains, while also engaging with their colleagues in a relaxed, collaborative way.
How Much Will It Cost?
Our rates are calculated based on the length and frequency of the class(es), along with the number of participants. For a quote, please get in touch with your requirements.
We also offer complimentary consultations, which can be booked via this link: https://calendly.com/theofficeyogaco
Are Your Teachers Insured?
Yes, all of our instructors are fully accredited by industry-leading credentialing bodies and carry liability insurance.
What if We Need to Cancel?
Cancellations and reschedules may be made with no charge as long as at least two business days' notice is given. Admin fees are non-refundable.
What Equipment Do We Need?
Our desk-based classes require no equipment and can even be practised in regular clothes, allowing them to blend seamlessly into your colleagues' workday.
Our mat-based classes require mats and nothing else. If you commit to a block of classes, we can provide up to 12 mats free of charge, provided you have somewhere to store them. If you're interested in purchasing a set we can also recommend you some options for your budget.
When Do the Classes Take Place?
Our classes are run exclusively for the company that books them (we don't hold public classes), so you can have them any time of day; before or after work or any time in between.
You can book a regular time slot or on an ad hoc basis; for example, for a team-building event or wellbeing day.
Where Do the Classes Take Place?
Our instructors come to your office, anywhere in London Zones 1-4. Sometimes it's a boardroom or meeting room with the furniture pushed to the side, or any open space, such as a foyer or courtyard. The area is always returned to its original state at the end of the class.
If you are limited on space, we recommend our desk-based classes, which can be easily delivered in an open-plan office or around a conference room table.
We can also host private group sessions at an indoor or outdoor venue near your office, for the full 'studio' experience. To find out more, please get in touch.
How Many People Can Join?
As many as you have the room for! We can even provide the location if space is an issue.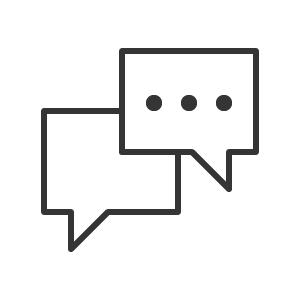 Any Questions?
We'd love to hear from you. For large scale events and in-person classes, please send us an email or give us a call to book.
Get In touch