Meet the Team

We are a small but mighty team, passionate about making a difference to our clients' workdays, one class at a time! We achieve results by tailoring each class to be specific and unique to the group that we know will be in front of us, and to evolve the practice based on individual abilities and needs.

All of our instructors have at least two years' teaching experience, are fully insured, and are certified by the world's leading credentialing bodies.
ANOUSKA
Anouska was first introduced to yoga at a young age by her mother and has kept a consistent practice for over 18 years. Once she became qualified to teach yoga, she began holding classes for her colleagues and realised she wanted to become a full-time teacher. Since founding The Office Yoga Company in 2017, Anouska has worked with thousands of desk workers worldwide, and continues to teach while overseeing the day-to-day running of the agency.
Her signature style weaves together elements from a range of movement traditions, including Pilates, barre and calisthenics, to offer a well-balanced and effective yoga practice for today's office worker.
Dionne's passion for Pilates began 12 years ago, after suffering lower back pain due to long hours hunched over a desk. After her first class – feeling almost instant relief – she was hooked. A few years later, Dionne decided to train as an instructor, choosing the internationally recognised STOTT Pilates method.
After becoming certified in Mat Pilates in 2016, she continues to expand her repertoire, having trained in pre- and post-natal Pilates; chair-based Pilates and Reformer Pilates. Her aim is to bring ease of movement to the world, one spine at a time!
---
Elizabeth grew up practising yoga with her grandma; her first teacher and inspiration. Yoga became her main tool for recovery over an illness in 2010 and has been an ongoing support through the challenges of life.
Having completed extensive training with the British Wheel of Yoga, Elizabeth teaches a safe alignment-based practise with a caring and humorous attitude. She encourages clients to find what works for each of them, and is on a mission to make yoga accessible to all! Her teaching allows you the space to challenge the mind, shut off from the outer world and journey inwards, embodying the essence of yoga.
Having a deeply-rooted love of movement and creativity, Oceana spent over a decade journeying into the yoga tradition, being immediately captivated by the transformational qualities of the discipline.
After completing Yogacampus' 18-month teacher training she has continued to expand her knowledge of yoga as a therapeutic practice within a variety of traditions, holding teachers such as Doug Keller, Sarah Powers and Shiva Rea as key influences. Oceana firmly believes that yoga, mindfulness and relaxation are powerful tools that help us navigate the ups and downs of life more successfully. To ensure that these practices are accessible to everyone, regardless of their experience level, she weaves mindfulness and compassion into every aspect of her teaching.
---
Paola first started her training with a yoga and meditation qualification in 2016 after practising since 2011. After a back injury in 2017, she decided to deepen her practice and training with Polestar Pilates as a mat, reformer, and comprehensive Pilates teacher. This combination of training and personal experience has made her understand the human body and its limitations. She finds Pilates to be a perfect approach to rehabilitation, building balanced strength, core stability and improving flexibility.
Sian teaches Vinyasa flow, Hatha, restorative, pregnancy and post-natal yoga. She believes yoga gives us a connection with direct, felt experience in our bodies that can help us approach life with more spaciousness, grace and humour. She has been practising for over 13 years, teaching for five, and as an asthmatic is passionate about yoga's capacity to support health and healing in all of us.
Her aim is for everyone she practices with to find a little more balance and ease in the rest of their day.
---
Stephanie, a former professional dancer and singer, became a teacher of both yoga and Pilates after discovering them over a decade ago while rehabilitating a back injury. Her training spans several forms of yoga, including Hatha, Vinyasa, Yin and Nidra. Stephanie is also bilingual, having lived in France for a time, and offers classes in both English and French.
In her classes she ensures that everybody, no matter their level, feels included and at ease. Her aim is to share her love of movement and bring a little bit of joy to your day!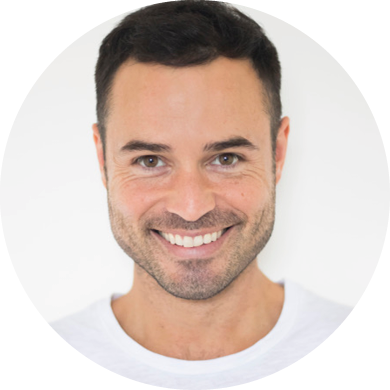 Tim grew up in Australia by the Pacific Ocean. With a detour via India and Asia where he studied yoga and its philosophy, Tim arrived in London, which he now calls home.
Tim has practised yoga and meditation for over ten years, and as a certified yoga instructor he endeavours to inspire each individual to find that balance of mind and body on the mat, as well as taking that forth into the rest of one's life.
STAY IN THE LOOP

Sign up with your email address to receive occasional news and updates: